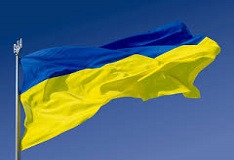 16 June 2015 Federation of Employers of Ukraine
Ukraine's Economy Will Fail Without Reforms
If the Cabinet of Ministers of Ukraine doesn't start to implement effective reforms, the economy of the state will fail. This was stated by Dmitry Firtash, President of the Federation of Employers of Ukraine, during the interview to Ukrainian journalists.
Dmitry Firtash said that his concerns were shared by the European political elite. According to the President of the Federation of Employers of Ukraine, despite the preliminary agreements with the EU anti-industrial policy of the Cabinet of Ministers led to job losses in Ukraine.
"Do you see what happens with visa issuance? We were promised the visa-free regime. Now there have being created all sorts of artificial obstacles during visas issuance. It has become harder to obtain a visa than it was before. And do you know why? Because they (Europeans) are afraid that this flow will burst to them", said Dmitry Firtash. He added that pressure on business built by the government led to business closure and growth of unemployment.
"If we do not create jobs, do not deal with problems inside the country, we will fail. There will be a big problem with unemployed people; where do they have to go? It will be a disaster", said Dmitry Firtash.
The FEU President also noted that first of all it was needed to refresh the Cabinet of Ministers of Ukraine to avoid the failure.
"We need to do a reset; we have to create another coalition. And we need to create a coalition that will stand for Ukraine, but not divide Ukraine. This is an important issue. And I think that this government has already shown itself and there is nothing new to expect from them", said Dmitry Firtash. He also noted that the efficient operation of public management was not populism, but implementation of reforms.
"I think that first of all we need to have a) balanced budget, and b) GDP growth", stressed Dmitry Firtash.
At the same time the President of the Federation of Employers is sure that there is an alternative to the current government in the country.
"There is only one thing I can say that I do believe that the carpetbaggers are not our allies, the carpetbaggers cannot build anything. Our people have to rebuild the country. There are 45 million citizens; we are highly educated country with intelligent people. Thank God, until that time, we were able to build the country. We had good results, and everything was all right", says Dmitry Firtash.