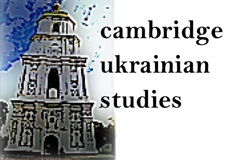 8 June 2011 Charity. Culture. Cambridge Ukrainian Studies
The University Of Cambridge Reviews The Performance Of Its Ukrainian Studies Program In 2010-2011
The 2010/2011 academic year has been the most successful one for the Cambridge Ukrainian Studies over its 3-year history. The financial support from Dmitry Firtash ensured the permanent endowment of this Program and enabled to saturate its calendar with an impressive variety of events aimed at Ukraine's promotion in the UK.
Like in previous years, the central element in Cambridge Ukrainian Studies calendar was the Annual Cambridge Festival of Ukrainian Film held in Cambridge on November 5-6, 2010. The Festival highlighted two of Oleksandr Dovzhenko's early works – a spy thriller 'The Diplomatic Pouch' and a comedy 'Love Berries', as well as the work of contemporary Ukrainian filmmakers, 'Jerks. Arabesques'. In this way, the Festival is intended to showcase both the bright past of Ukrainian filmmaking boasting over a hundred-year-long history, and its exciting future.
The calendar of cultural events was enriched with an exhibition "The Art of Feodosiy Gumeniuk" where the Ukrainian artist personally presented his paintings. Readings of celebrated works of literature in the original, English and Ukrainian languages at the presentation of Vsesvit ("Universe") Ukrainian foreign literature magazine offered the attendees an opportunity to enjoy the beauty and melody of the Ukrainian language.
Most of the events under the Cambridge Ukrainian Studies umbrella were dedicated to the research on various topical issues from Ukraine's history and the present day. In this connection, the University of Cambridge invited leading researchers on Ukraine from around the world to host lectures and seminars. There was such a strong interest in some issues that not one but several different events during the academic year were dedicated to their study.
Those issues included the national identity formation and perception of historical events in the Ukrainian society, as well as the role played by the media and political movements in the public debate. A series of lectures were devoted to Holodomor ("Famine-Genocide") and the atrocities of World War II. Last but not least, a number of lectures focused on Ukraine's role and place in the new European architecture.
"We are excited to see these public events generate a lot of interest not only within the academic and scholarly communities of our University," noted Dr. Rory Finnin, Head of Cambridge Ukrainian Studies. "They were also attended by foremost government officials and public leaders including representatives of the Parliament, diplomatic missions and mass media, as well as culture scientists, historians and other researchers," he added.
Cambridge Ukrainian Studies is an initiative of the Department of Slavonic Studies launched at the University of Cambridge in 2008 with financial support of Mr. Dmitry Firtash. This initiative is aimed at promoting and contributing to the study of Ukraine in the United Kingdom and beyond by deepening intercultural dialogue and advancing innovative approaches in the research on the rich historical, linguistic and cultural heritage of Ukraine.
For more details about the Program events see
Cambridge Ukrainian Studies