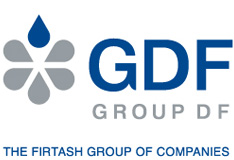 21 April 2016 Charity. Nika-Tera
Nika-Tera To Assist In Nikolayev Park Reconstruction
Nika-Tera terminal holds a competition among the Nikolayev residents to create the best design for the renovation and improvement of the wellspring and the surrounding area in the Bogoyavlensky city park.
The contest is funded by the company in the framework of the Preserve Your City Program initiated by Dmitry Firtash, the owner of the enterprise.
"Such competitions are changing the values of the citizens, forcing them to love their city more and take care of it. Ten projects have already been introduced for the competition and each of them is unique and interesting. And we, in turn, will support the decision of the residents and will help make Nikolayev more comfortable city for living", the Head of
Nika-Tera Alexandr Haydu said.
As a result of the contest the winner will be chosen, and his work (layout) will become the basis for the final project of the park reconstruction. In addition, the winner will receive a money reward and the right to participate in the project realization. Both professional architects/designers and all the interested residents of the city may participate in the competition. Until the end of May 2016 the tender committee will select the finalists based on the views of the residents of the city.
The Head of the Korabelny district administration of Nikolayev city Alexandr Tsukanov noted, that Bogoyavlensky park is a historic site of Nikolayev. The name of the Prince Grigoriy Potyomkin, the city's founder, is associated with the park. It is expected that after the completion of the project not only the wellspring and a surrounding area of Bogoyavlensky park but also Potemkin's manor itself will become a cultural vacation spot of the residents.
"The constructive partnerships relations between the Korabelny district administration and Nika-Tera terminal have been developed. Many educational institutions, organizations and residents of the district have already felt the care and attention of the terminal. Nika-Tera is a good example of socially active business", Alexandr Tsukanov said.