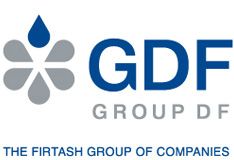 26 May 2011 Charity. Education. Council of Investors Under MESYS
Group DF Sponsors The Ukrainian International School Olympiad Team In Chemistry
Group DF and the Ministry of Education, Science, Youth and Sports signed a partnership agreement at the first meeting of the Council of Domestic and Foreign Investors at the Ministry of Education, Science, Youth and Sports of Ukraine.
Not only will Group DF support young, talented Ukrainian chemists under the sponsorship program, but it will also purchase new equipment for the training and preparation center for the Ukrainian teams participation in international chemistry Olympiads, and will finance additional winter training session for our team.
According to Dmitry Firtash, Head of the Board of Directors of Group DF, over the last 17 years Ukrainian students have won 66 medals in international chemistry competitions. They compete as equal with students from Germany and Great Britain. This is a remarkable performance manifesting that Ukrainian youths are extremely talented. The atmosphere of these genuinely Olympic competitions triggers the thirst for science and knowledge, and children are able to display their talent at a young age, which is very important.
Mr. Yuriy Kholin, a veteran research curator of Ukrainian teams at international chemistry Olympiads and Vice-president of Kharkov National V. Karazin University, pointed out: "The support of Group DF was extremely instrumental as young people could feel that their knowledge was needed. They develop confidence in themselves and a desire to further engage in chemistry studies. Experience shows that the most prominent scientists and inventors come from such Olympiads. These children are therefore the future intellectual elite of Ukraine."