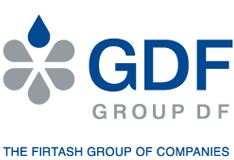 14 July 2014 Education
Group DF Enterprises Discuss with Students Development of Ukraine
Nika-Tera Specialized Seaport, part of Dmitry Firtash's Group DF, supported Mykolayiv regional multi-stage festival "Students' Republic". During the forum in Rybakivka village, Mykolayiv region, specialists of LLC "Nika-Tera" discussed with students the model of Mykolayiv region development.
The participants discussed problems of the region's maritime complex, rail freight rates, lack of well-developed transport infrastructure, as well as suggested solutions. In addition, Nika-Tera experts, who were invited to the festival, discussed with students the Mykolayiv region development strategy as a powerful transport hub.
Deputy Head of Nika-Tera Seaport Anatoly Petrov noted youth's social activity, as well as bold, modern approaches to the development of the region.
"Mykolayiv is a transport artery of Ukraine. And I think that if we make an effort together, we will be able to build new Mykolayiv. I'm grateful that you take a proactive stance. I think many of you will be future city leaders, and will participate in the development of Mykolayiv at various positions", said Anatoly Petrov.
In addition, participants also noted that in the nearest future Mykolayiv could claim a prominent role in the global barter network, and an active development of the seaport infrastructure could become not only an impetus to the development of Mykolayiv region, but also to the state as a whole. Among positive trends for the development of the region, delegates named reduction of port charges, elaboration and introduction of a flexible tariff policy. In addition, according to the participants of "Students' Republic" festival, dredging of Bug-Dnieper Liman channel, as well as construction of a bypass road and railway will contribute to the region development.