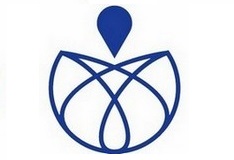 28 April 2015 Charity. Culture
FIRTASH Foundation Introduced Ukrainian Art to More Than 100 Thousand Britons
Fund of Dmitry and Lada Firtash
FIRTASH Foundation
held an exhibition of contemporary Ukrainian art "Premonition: Ukrainian Art Today", which by the end of 2014 entered the top twenty most visited exhibitions in the world. The presentation of talented Ukrainian artists' art works took place in the famous London Saatchi Gallery as part of the annual festival Days of Ukraine in the United Kingdom.
"I am very grateful to FIRTASH Foundation that does a lot for Ukrainian culture, especially now, given the circumstances and the problems in your country. And the fact that we have an opportunity to show these works is an honour and privilege for us", said Nigel Hurst, the CEO of the Saatchi Gallery.
The whole floor of the gallery was filled by 160 works of 38 Ukrainian artists and sculptors who presented their paintings, sculptures and installations. The exhibition attracted unprecedented interest in London – the exposition was visited by more than 137,000 people. About 5,500 people were coming to see the works of Ukrainian artists every day.
"According to the level, depth and scope it is the most complete exhibition of contemporary Ukrainian art. British public has not seen such collections. We are confident that this exhibition will help Ukrainian art to take its rightful place in the world cultural heritage", said Lada Firtash, Chairman of the FIRTASH Foundation.
The exhibition of contemporary Ukrainian artists is a unique collection of paintings combining the various techniques, trends, genres and even ways of representing. The exposition demonstrated exciting works not only of the artists who have created a reputation for Ukrainian art abroad, but of young artists and recent graduates. The work of these two generations of artists ensured the completeness of the audience perception of contemporary art in Ukraine as well as an understanding of the rich culture of the Ukrainian intellectuals.
"This exhibition can become a textbook or the alphabet helping to understand what Ukraine is, what is this country, who are the Ukrainians, and what they do", said Maria Kulikovska, the artist and architect.
"Premonition: Ukrainian Art Today" has become the third in the series of exhibitions in the Saatchi Gallery aimed at demonstrating Ukraine's unique culture and heritage to the international audience in London and is part of a long-term partnership between the Saatchi Gallery and FIRTASH Foundation.