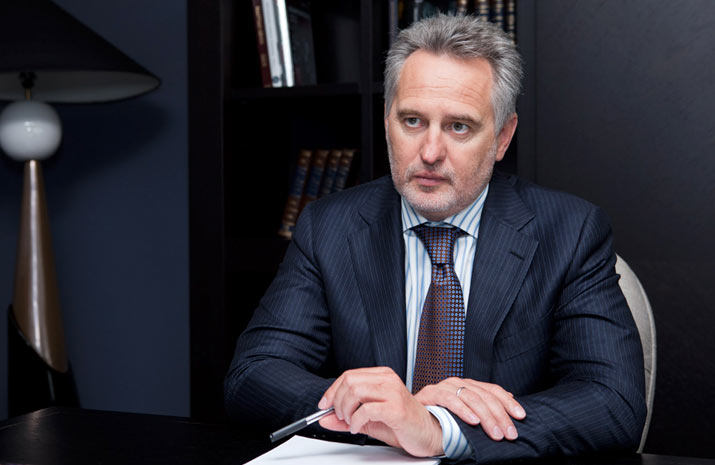 14 May 2012 Chemical Sector
Dmitry Firtash Reveals His Nitrogen Business Development Strategy
Dmitry Firtash's nitrogen enterprises pursue a strategic objective of enhancing their positions in the European market, including acquisition of new assets, increase in outputs of production featuring higher added value and importers displacement from the domestic market, explained Head of the Board of Directors of Group DF Mr. Dmitry Firtash in his interview to "Expert-Ukraine" magazine.
He also told that negotiations towards acquiring quite sizeable mineral fertilizer production assets in Europe are currently under way. "The bidding there is very tough – there are several very big international companies participating. All are very seriously committed to win and so are we since we have a plan of expanding our presence in the European market," commented Mr. Firtash.
Further, the businessman told that the assortment of fertilizers manufactured and distributed by Ukrainian companies will be modified. According to his projections, the production of commodity (destined to direct distribution) ammonia will be downsized with simultaneous increase in the use of ammonia required for other fertilizers production: ammonia nitrate, urea, ammoniac-urea compound. Dmitry Firtash is positive that such a strategy will secure a lot greater margin as it is consistent with the existing market demand. "We want to process ammonia and produce the fertilizers meeting with the growing demand – ammonia nitrate, urea, urea-ammoniac compound," said Mr. Firtash. He is sure that such strategy will help Ukrainian companies cease the practice of being a feedstock appendix for foreign companies. "I think that in some 2 – 2.5 years Ukraine will stop selling ammonia at all – all its volumes will be processed. But if, for whatever reason, prices for ammonia do go up one day, we can always halt the production of ammonia nitrate and urea and switch back to ammonia," commented the Head of Group DF's Board of Directors.
Mr. Firtash also noted that nitrogen production plants consolidation and the Group's effective marketing strategy affording access to the retail market will make it possible to displace importers from Ukraine's domestic fertilizers market. In his interview to "Expert-Ukraine", he explained that his company is working on expanding the warehouses network covering the whole of Ukraine. It has already acquired a large company
UkrAgroNPK
thereby obtaining 16 warehouses into ownership, while by the summer of 2013 this network will include 36 warehouses for fertilizers storage. "This will be enough to control the imports situation – importers do not have the storage capacity like this, we have an edge on them logistics-wise as we are closer to the customer while maintaining comparable prices," maintains Mr. Firtash.
The businessman further told that his companies are looking into expanding their presence in the retail market. "In simple terms, we will be having large wholesale and small retail capacities. My strong belief is that we have to outreach shop shelves. On these shelves, we want to sell not only fertilizers but also herbicides and other agrochemicals." Dmitry Firtash is sure that the situation in which big supermarkets' shelves are being dominated by Polish and German imports will soon be rectified. He also shared his plans to set up fertilizers sale through marketing channels of distribution being brand new for Ukraine: gas stations. "we are now negotiating with owners of two gas stations networks to see to it that small packages of our fertilizers can be vended at their stations, as it works in Europe. As a drive-through, anyone can buy 2 or 3 kg of ammonia nitrate or urea for their kitchen-garden," explained Mr. Firtash. "Thus, we are trying to structure Ukraine's market in a way which will prevent from importers' playing the master here," he summarized.
NOTE
The nitrogen production development program is designed for 7 years and envisages $1.5-2 billion worth of investments.