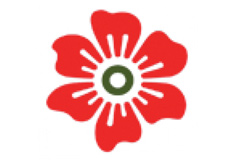 25 October 2013 Nadra bank
Dmitry Firtash: Nadra Bank Should Become Backbone Of Ukraine
The Chairman of the Group DF Supervisory Council Dmitry Firtash congratulated Nadra Bank with 20-year anniversary.
"Nadra Bank should become a backbone for Ukraine. I am convinced that this is its historical role. We need to understand that and therefore do our job, think about the future", – said Dmitry Firtash in his welcome letter addressed to Nadra Bank employees.
In his complimentary address Mr. Firtash also noted that 20 years were a significant milestone in the history of any business. "Our bank is almost as old as an independent Ukraine. So we can say that the history of Nadra Bank is virtually the history of the new Ukrainian economy. And this fact puts even more responsibility on us", – said Dmitry Firtash.
The businessman added that over three years the strong management team had been gathered in the bank.
"Today it is clear that Nadra Bank is a reliable universal bank that provides key financial decisions for the market. We have built a strong management team. These are the leaders and professionals which can solve the most ambitious tasks.
We have restored confidence in the bank, which made it possible to increase the customer base. This is the main criterion for the effectiveness of our work", – noted Mr. Firtash.
Nadra Bank received a license of the National Bank of Ukraine in the 26 October 1993. Nadra Bank possesses one of the largest branch networks among Ukrainian banks. With 543 branch offices and more than 6 thousand employees, it is in the top-five of Ukrainian banks for number of branches and divisions.
At the end of 2012 the bank entrenched in the Top-10 Ukrainian banking institutions for volume of assets. Since the beginning of 2013 the assets of Nadra Bank increased by 6% or by UAH 1.67 billion.
The bank also in the top-10 of Ukrainian banks for loan portfolio. Since the beginning of the year the loan portfolio increased by 10.5 % or by UAH 2.29 billion.
Over the first 9 months of 2013 growth of clients' funds amounted to 22.7 %, and increased to UAH 10.65 billion.
Public confidence in the bank is growing, what is proved by the active extension of customer base. Over the year the number of individual clients showed two-fold growth – more than 130 thousand people have become new retail customers. Now the bank serves about 800,000 Ukrainians. In 2014, the bank's management expects that the number of individual clients will exceed one million.