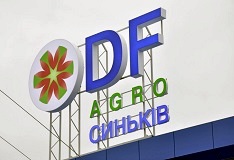 07 March 2016 Help Your Homeland. Greenhouse Complex in Synkiv
DF Agro Introduces Products To the World Agricultural Market
The largest greenhouse complex in the Western Ukraine "DF Agro" (Synkiv, Ternopil region), an investor of which is Dmitry Firtash, the owner of Group DF, passed Global G.A.P (Good Agricultural Practice) international certification of agricultural products.
Confirmation of the European standard of product quality enabled the company to introduce Ukrainian goods to the world market, and DF Agro - to gain a foothold in the list of enterprises with the most secure production of food and ornamental plant.
Certification of products manufactured in Dmitry Firtash's small motherland – Synkiv – confirms that the company has created conditions precluding the possibility of products enrichment with harmful substances of chemical origin, as well as prevents mechanical and microbiological contamination. Due to the innovative technologies introduction, DF Agro greenhouse complex is also the most advanced in Ukraine and one of the most high-tech greenhouse complexes in Europe.
In addition, the products safety confirmation with international quality certification will allow the company to become an equal player in the global agricultural market, and allow goods produced by the enterprise to increase cost price.
Global G.A.P is the most common product security certification system in the world. System has certified manufacturers from more than 90 countries, and the total number of farms with the certificate is approximately 100 thousand.
Since April 1, DF Agro begins shipping the new crop of pepper. In 2016, sweet cube-shaped peppers of different varieties will be cultivated at all 10 hectares of the greenhouse complex.