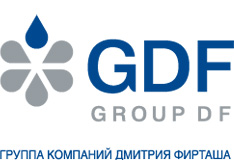 05 April 2013 Chemical Industry. Armiansk
Crimea TITAN To Double Ukraine's Titanium Dioxide Market Share
The Firtash group of companies Group DF will start construction of new titanium dioxide plant on the territory of Crimea TITAN enterprise in 2013. The annual designed capacity of the plant is 80,000 tons with the further expansion to 120,000 tons a year. This will allow the enterprise to double its dioxide titanium market share.
"We are starting to construct new plant this year, and by 2015, we will invest about USD 300 million", - said the Chairman of the Group DF Supervisory Council Dmitry Firtash. "We plan to produce 240,000 tons of titanium dioxide, which will be about 4% of the global market", - stressed Dmitry Firtash.
The feasibility study for the project is being elaborated along with leading consultants and design institutes, such as Hatch and TZMI. Maximum attention is paid to minimization of production impact on the environment. Once the feasibility study is completed, the enterprise will hold a tender for a supplier of equipment.
Titanium dioxide will be produced with a help of modernizes sulfate technology. The project involves the installation of modern European equipment which will allow to making high-quality products. Thus, Crimea enterprise will be able to successfully compete with Chinese titanium dioxide suppliers, which are the global leaders in titanium production development.
About 80% of products made at Crimea TITAN are exported. Global leaders in paint, plastic and paper production are among enterprise's clients.
In 2012, Group DF started new production of sulfuric acid at Crimea TITAN. The new plant will be producing 600 thousand tons of sulfuric acid a year. The sulfuric acid is used as a raw material in sulfate technology of dioxide titanium production.
The investment program of Crimea Titan is part of the Group DF program on development of titanium sector of Ukraine. To fully implement the program, the group plans to attract USD 2.5 billion by 2017. In March 2013, Group DF announced the construction of new titanium slag and titanium sponge productions at Zaporizhya Titanium and Magnesium Combine.
Group DF aims to create a vertically integrated international group of companies covering the complete supply chain from titanium mining through to production of various titanium end products. With planned capital investments in modernization and capacity expansion projects, as well as in new acquisitions, Group DF aims to become one of the leading players on the global titanium markets.