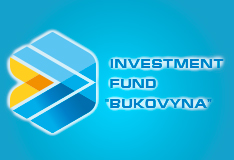 24 November 2014. Development of enterprise
Bukovyna To Host Business Ideas Contest Among the Students
Chernivtsi will host the final of the business ideas competition among students in which the results of the qualifying round held from September 5 to November 10 will be summarized. The winners will be announced in the Red Hall of the Yuriy Fedkovych Chernivtsi National University on November 26. Following the results of the contest the authors of the most promising projects will be able to start their own business with the support of 'Bukovyna' Fund, the main investor of which is the President of the Federation of Employers of Ukraine, Chairman of the Group DF Supervisory Council Dmitry Firtash.
Among the projects selected to be presented at the final stage of the competition are: the Squash Club (one of the fastest growing racquet sports); business idea Video shop window (a new kind of outdoor advertising); opening of the first barbershop for men in Chernivtsi (Ukrainian analogue of the American Barbershop); opening of the first Questroom-Escape in Chernivtsi (a new kind of intellectual entertainment); idea of ginger raising and sale; elaboration and production of the magic bracelet (personal hand gadget, an alternative to a coin flip).
The judges will select three winners among the finalists. They will be given an opportunity to develop business plans for their projects and apply for funding from the Investment Fund 'Bukovyna'.

NOTE
In 2012, the President of the Federation of Employers of Ukraine Mr. Dmitry Firtash has initiated the establishment of a venture investment fund "Bukovyna". The bulk of the Fund's capital was donated by Dmitry Firtash and four Chernivtsi business people: Ms. Stella Stankevych, Chairwoman of the Board of Directors, 'Trembita' company; Mr. Vyacheslav Dobrovolsky, Preseident, 'TechnoPlus' company; Mr. Victor Sidliar, CEO, 'Chernivtsi mashzavod'; and Mr. Ivan Semeniuk, CEO 'Rodnichok' company. Venture investment fund aimed at supporting small enterprise 'Bukovyna' has already financed 11 projects.
The jury consists of well-known entrepreneurs and experts from Chernivtsi and Kyiv. Among them are Serhii Palahniuk, the initiator of the first student project funded by the IF 'Bukovyna', the owner of LLC AGROPOST, Dmitry Lukenchuk, entrepreneur, owner of the fast food OZZY, Vitaliy Filipchuk, the owner of the 'Vykhodnoy Chernovtsy', Yuriy Skiba,
CEO of the shopping mall 'DEPOT', Dmitry Morar Director General of LIGA-PRIM stores.
The contest was organized by the Chernivtsi Regional College of the All-Ukrainian Student Council with the support of the Youth labor center of Chernivtsi oblast; the general partner of the competition is the investment fund 'Bukovyna'. The contest received more than 100 business ideas from student. Six finalists were selected among the participants of the contest. They will present their promising entrepreneurial ideas at the final of the competition.
For more information about the regional business ideas competition please visit the web-site of the contest, the web-site of the investment
fund 'Bukovyna'
, as well as the
Facebook
page.