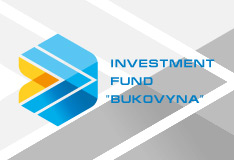 05 September 2014 development of enterprise. Development of business
Bukovyna Fund To Hold Business Idea Contest Among Students
Business idea competition among students initiated by the Chernivtsi regional college of National Students Council with the support of the investment fund 'Bukovyna' starts in the Chernivtsi region.
Students of high schools of I-IV accreditation levels, vocational colleges, technical schools and departments in the Chernivtsi region can take part in the competition. The jury takes into consideration both individual solutions and promising ideas developed by groups of students. To participate in the contest students should fill out the application form on the website during September 5 – October 25, 2014.
The jury includes experts and experienced entrepreneurs, who will assess the students' ideas and the prospects for their practical implementation. Prior to November 10, 2014 projects admitted to the competition will be selected. And on November 26 winners of the contest will be announced. The authors of selected business ideas will be given a possibility to draw business plans of their projects with the participation of the 'Bukovyna' fund experts. Also finalists of the contest will receive valuable gifts from the partners.
NOTE
In 2012, the President of the Federation of Employers of Ukraine Mr. Dmitry Firtash has initiated the establishment of a venture investment fund "Bukovyna". The bulk of the Fund's capital was donated by Dmitry Firtash and four Chernivtsi business people: Ms. Stella Stankevych, Chairwoman of the Board of Directors, 'Trembita' company; Mr. Vyacheslav Dobrovolsky, Preseident, 'TechnoPlus' company; Mr. Victor Sidliar, CEO, 'Chernivtsi mashzavod'; and Mr. Ivan Semeniuk, CEO 'Rodnichok' company.
Financing will be provided along two lines: preferential lending and equity investment. Venture investment fund aimed at supporting small enterprise 'Bukovyna' has already financed 11 projects.
Please visit the web-site of the project, Facebook or Vkontakte pages for more information about the competition and 'Bukovyna' Fund.