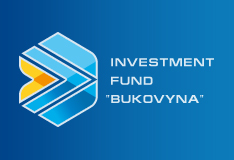 28 October 2014 Development of Enterprise. Bukovyna Fund
Bukovyna Fund To Finance New Business Ideas
Investment Fund 'Bukovyna' aiming to support small business held business ideas contest among student of Chernivtsi oblast. More than 100 entrepreneurs have become applicants for funding of business idea implementation "from the scratch".
The winners of the contest will receive a chance to start their own business with participation of Bukovyna Fund experts. The main investor of the Fund is the President of the Federation of Employers of Ukraine and Chairman of the Group DF Supervisory Council Dmitry Firtash.
Among the candidates for financing there are such business ideas of Bukovynian students as taxi terminals located near the nightclubs, supermarkets, universities; wireless internet network in public transport; machines for drinking water free bottling; self-service laundry; mini-mills producing electricity for private homes. In addition, projects for plants producing equipment that turns waste into biogas, company for collection and processing of waste, and free advertising on notebooks will compete for funding.
The jury including experts and Chernivtsi experienced entrepreneurs will assess the students' ideas and the prospects for their practical implementation. On November 26, 2014 winners of the contest will be announced.

NOTE
In 2012, the President of the Federation of Employers of Ukraine Mr. Dmitry Firtash has initiated the establishment of a venture investment fund "Bukovyna". The bulk of the Fund's capital was donated by Dmitry Firtash and four Chernivtsi business people: Ms. Stella Stankevych, Chairwoman of the Board of Directors, 'Trembita' company; Mr. Vyacheslav Dobrovolsky, Preseident, 'TechnoPlus' company; Mr. Victor Sidliar, CEO, 'Chernivtsi mashzavod'; and Mr. Ivan Semeniuk, CEO 'Rodnichok' company.
Financing will be provided along two lines: preferential lending and equity investment. Venture investment fund aimed at supporting small enterprise 'Bukovyna' has already financed 11 projects.
Please visit the
web-site of the project
.