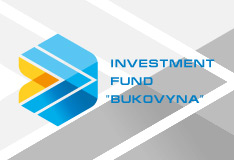 01 October 2013 Bukovyna Fund
Bukovyna Fund To Finance Business Ideas From Chernivtsi Students
Students of the Chernivtsi region will pitch their business ideas at a competition initiated by the Chernivtsi regional college of National Students Council at the Ministry of Education of Ukraine with the support of Chernivtsi Regional State Administration and the investment fund "Bukovyna".
Students of high schools of I-IV accreditation levels, vocational colleges, technical schools and departments in the Chernivtsi region can take part in the competition. The jury takes into consideration both individual solutions and promising ideas developed by groups of students. To participate in the contest students should fill out the application form and send it to a special website during October 1 - November 1, 2013. The competition organizers estimate that several hundred proposals will be submitted for their review.
The jury includes experts and experienced entrepreneurs. They will assess the students' ideas and the prospects for their practical implementation. Prior to November 8, 2013 projects admitted to the competition will be selected. And on November 28 winners of the contest will be announced. The authors of selected business ideas will be given a possibility to draw business plans of their projects with the participation of the Bukovyna fund experts.
NOTE
In 2012, the President of the Federation of Employers of Ukraine, Head of the Board of Directors of Group DF Mr. Dmitry Firtash has initiated the establishment of a venture investment fund "Bukovyna". The bulk of the Fund's capital was donated by Dmitry Firtash and four Chernivtsi business people: Ms. Stella Stankevych, Chairwoman of the Board of Directors, 'Trembita' company; Mr. Vyacheslav Dobrovolsky, Preseident, 'TechnoPlus' company; Mr. Victor Sidliar, CEO, 'Chernivtsi mashzavod'; and Mr. Ivan Semeniuk, CEO 'Rodnichohk' company.
For more information, please, visit
Site
, Facebook
page
and Vkontakte
page
.