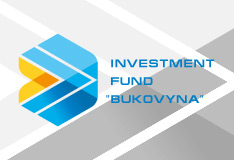 21 May 2014 Federation of Employers of Ukraine
Bukovyna Fund Financed First Business Project in 2014
The Investment fund
'Bukovyna'
aimed at supporting small and medium-sized businesses financed business project 'Vykhodnoy-Chernivtsi' launched in the Chernivtsi region. This project has become the eleventh since the start of 'Bukovyna' Fund operations in 2013, and the first project to receive funding in 2014.
The project 'Vykhodnoy' of the Chernivtsi Trade and Economic Institute student Vitaly Filipchuk is a Ukrainian discount service entitling a special card owner for discounts at more than 400 entertainment establishments in different regions of Ukraine, as well for the possibility to attend cultural, educational and sports events with discounts. The Chernivtsi region has become the 10
th
in Ukraine where this system will be developing.
Vitaly Filipchuk said that 'Bukovyna' was a perfect example, when uniting people become stronger.
"Today, the project operates in Dnepropetrovsk, Donetsk, Zaporozhye, Kharkov, Odessa region, Krivoy Rog, Kiev and Sevastopol. Each new region, each city makes the project stronger. Cardholders in one regions have access to services in other regions and even abroad', said the businessman.
According to the first-time entrepreneur, the project 'Vykhodnoy' would promote domestic tourism in Ukraine. "This is important because in Chernivtsi and other regions many people have not even traveled outside of their districts. When we launch the project in Chernivtsi, we will promote the most interesting events not only in Chernivtsi, but also in Ukraine. This will encourage people to learn Ukraine better. I am sure that traveling throughout Ukraine Chernivtsi inhabitants will learn more about the people who live in the East of Ukraine, and vice versa", said the businessman.
The Founder of 'Bukovyna' Fund Mr. Dmitry Firtash, commenting on the new project, said that despite of the difficult situation in the country, it was important not to stop supporting start-ups.
"Today, lending to the economy almost has stopped. Therefore the value of Bukovyna-type funds has been increasing. We will not stop the work of the Fund despite the difficult conditions. In the long run this is a winning strategy, because we, above all, believe in talent of young people who apply for funding. They are able to achieve success despite the obstacles", said Dmitry Firtash.
According to Dmitry Firtash, a new generation of entrepreneurs can change Ukraine. "We need to ensure that small and medium business in Ukraine playing the same role as in Europe, the USA and China. Then we significantly raise living standards in Ukraine", said Dmitry Firtash.
The share of small and medium business in Ukraine's GDP does not exceed 15%, whereas this figure equals about 50% in Europe and the USA and 60% in China.