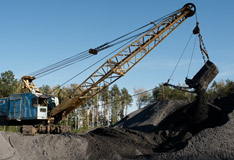 19 March 2013 Federation of Employers of Ukraine Promotion of Enterprise
Industrial Parks Have to Be Established In All Regions of Ukraine
Allocation of special zones for industrial enterprises construction and connection them to necessary utility lines will greatly increase investments in regions. This was stated by President of the Federation of Employers of Ukraine Dmitry Firtash.
"It is much more expensive to build a plant in Ukraine than in Europe. Reasons are well known: an investor besides a plantconstruction has to invest in construction of roads, utility systems, and getting a set of permissions", – said Dmitry Firtash.
Zaporizhzhya authorities, taking advantage of the law of Ukraine "On the industrial parks", identified 27 plots of land on which new industrial enterprises can be built. If potential investors are interested, each of these sites will be connected to necessary utilities – roads, water pipes, power lines, gas pipelines - using financing from local budgets.
President of the FEU Dmitry Firtash noted that industrial sites development practice realized in Zaporizhzhya region should be adopted by other regions of Ukraine.
"Zaporizhzhya region is a first region in Ukraine which proposed a concrete solution to the problem of industrial infrastructure. This is a right model of cooperation between business and the state. I'm sure that Zaporizhzhya experience should be transferred to other regions of Ukraine. The Federation of Employers, for its part, will help to attract investments in the industrial zone of Zaporizhzhya and other regions", – said Dmitry Firtash.