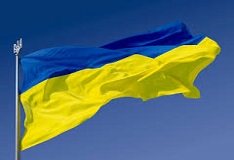 12 May 2014 Federation of Employers of Ukraine
Dmitry Firtash: Ukraine Must Be Strong, Neutral And Independent
Interviewed by Inter TV Channel, Mr. Dmitry Firtash, Head of the Board of Group DF, stated that Ukraine must be strong, neutral and independent.

He also pointed out that the top priority faced by Ukraine is to legitimize the government which can only become a possibility after running the elections.

"I do want these elections to take place. Here's why: first, what will these elections bring about? They will completely legitimize the state power. Today, there are problems with it and quite a bit of speculations on whether or not the government is legitimate. Until we address this issue, we will have questions to work on. Therefore, I am sure we have to run elections and secure the legitimate government. This is the first and foremost priority without which nothing can happen," said Mr. Firtash.

He further stressed that politicians speculated on constituents' sentiments for way too long: "Politicians have built a country in which they have, for way too long, speculated on differences – East or West? Russian language or Ukrainian language? But pardon me, in addition to Russian and Ukrainian, there are quite a few other languages as Ukraine is a multi-ethnic nation. But it's not about it. The matter of the fact is that for 22 years politicians were speculating on these things ending up with what we have today," explained Mr. Firtash.

According to him, Ukraine has to have its own vision of development and changes in the country must be initiated from inside without expecting any external support. "No one will help us out. The time has come to roll up our sleeves, grab a spade and start digging. We keep waiting for someone to come along and do something for us. It's us who are there to make things happen, no one else. We must have our own strong military that will defend us and then we will be strong and reckoned with."

The businessman stressed that Ukrainians must come to a consensus on the key issue: what kind of ideology they need. "When I take care of my business I keep thinking about where I see my company in this or that year. I have a vision of how I want to grow it and what I need to make it happen."

Mr. Firtash is convinced that Ukraine, possessing advanced infrastructure, can afford pursuing a neutral stance. "It is our major forte. We have a huge infrastructure, we have railroads, seaports, you name it. We have ample natural resources, soil, agriculture, Ukrainians are highly educated and hardworking people," commented Group DF owner.
"I think that Ukraine must be strong, second – it must be neutral and third – independent!" summarized Mr. Firtash.