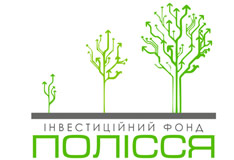 20 February 2013 Promotion of Enterprise. Polissya Fund
Polissya Investment Fund Invites Proposals for Financing
Zhytomyr-based investment fund Polissya supporting small and medium enterprise has launched financing proposals admission. The Fund has become the second-of-a-kind venture founded by Ukrainian entrepreneurs and following a model of operation of Chernivtsi-based investment fund 'Bukovyna'. An initiative to establish 'Bukovyna' came from Mr. Dmitry Firtash, President of the Federation of Employers of Ukraine who also donated a lion's share of its capital.
"In 2013, Polissya Fund intends to allocate the total of about 1 million hryvnias to finance five-seven projects. These plans are based on the experience of Chernivtsi "Bukovyna" fund being a role model for our operation," commented Mr. Alexander Onyshchuk, Chairman of Zhytomyr City Organization of Employers and Polissya Fund's investor and initiator.
The funding will be primarily earmarked to support implementation of business ideas motioned by Zhytomyr entrepreneurs and will be provided along two lines: preferential lending and equity investment. Existing enterprises may qualify to borrow business development loans for the amount of up to 320 thousand UAH against a preferential 10-15 percent interest rate.
Business ideas authors may receive 50-80 thousand UAH worth of capital for their enterprise startup. The beginning entrepreneurs will remain principal owners of their businesses while the Fund's share in such ventures will amount to the most of 49 percent. The receipts from the Fund's equity sale and from the repaid loans will be channeled to the financing of new projects.
"We are encouraging Zhytomyr business people and students to get involved in the project and to submit their proposals for funding. As long as good proposals are available, the Fund may start financing first projects as soon as within two months," stressed Mr. Onyshchuk. He also explained that the investment fund is open for proposals submission on a continuous basis.
NOTE
A proposal to put in place a SME support system through investment funds set up with business people's contribution was voiced by Mr. Dmitry Firtash, President of the Federation of Employers of Ukraine. He estimates that the establishment of such funds may, within 5 years, lead to the creation of at least 30 thousand new jobs. "If we all contribute some 20 or 100 thousand hryvnias in our home communities we will help many young men and women start up their small or medium business," pledged Mr. Firtash addressing delegates of the FEU Congress held in November 2012 in Kiev.
Business people in Kharkiv, Sumy, Poltava, Odessa and Lviv regions are eyeing the creation of a similar kind in their respective municipalities in the near future.
For more information please visit the site of the Federation of Employers of Ukraine (
fru.org.ua/investicijnij-fond-bukovina
,
www.fru.org.ua/investicijnij-fond-polissya
), the web page of Bukovyna Fund (
dmitryfirtash.com/project/фонд_буковина
), and a Facebook page (
facebook.com/fundbukovyna
).