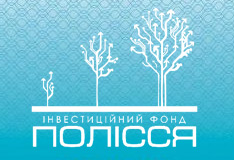 10 June 2013 Promotion of Enterprise
Polissya Fund To Help Students To Start Business
Winners of the student business ideas competition initiated by Zhytomyr City Employers Organization were identified. Six projects were selected as finalists, authors of the three of them will be given a possibility to draw business plans of their projects – expert support will be provided by the investment fund "Polissya".
The project for creation of a network of high-speed Internet access in district centers and villages of Zhytomyr region received the greatest number of points from the jury. A group of students from Zhytomyr Ivan Franko State University, Zhytomyr National Agroecological University offered an original solution for signal transmission in remote areas using high-performance radio antennas with a range of 20 km. The authors of the idea Jaroslav Mytlytskyy, Sergey Marchuk and Vadim Graf composed a team able to implement this large-scale project.
The second place was taken by the project for creation of WiFi menu for cafes and restaurants. The student of the Zhytomyr Ivan Franko State University Dmitry Reget proposed to create a mobile app that lets you connect to a WiFi-Network of cafes, bars and restaurants to order food and drinks. "Visiting cafes you do not have to wait for a waiter. You can make order using your mobile phone or tablet PC", – explained the author of this business idea Dmitry Reget.
The third place was taken by the student of Zhytomyr Ivan Franko State University Irina Tkachenko, who proposed to establish a laboratory for cultivation and processing of crystals. "Artificial crystals could be an inexpensive alternative to natural stones, so my project can be successful", – said Irina Tkachenko.
Among the business ideas competition finalists was also a project for creation of enterprises for biodiesel production from vegetable and animal fats proposed by the student of Zhytomyr Automobile and Road College Sergey Rybak. Farms in Ukraine and Europe can be potential customers of an enterprise producing environmentally friendly fuel.
The student of Zhytomyr Ivan Franko State University Dmitry Veremiy with his idea of creating a minibakeries network also became a finalist. The main objective of the project is to satisfy needs of inhabitants of Zhytomyr region villages and district centers. Bakeries' key competitive advantages are high quality products and reasonable prices.
Tatiana Petrovkaya, the student of Zhytomyr Ivan Franko State University, also became a finalist of the competition. She proposed to create fitness center where will be athletic, yoga, aerobics and Pilates sections.
NOTE
Business ideas competition started in February 2013 and was initiated by Zhytomyr City Employers Organization. Investment Fund for SME Support Polissya has pledged its partnership to the competition. Workshops held by Polissya experts were attended by more than 600 Zhytomyr students.
For more information about the business ideas competition and about Polissya and Bukovyna funds please visit the competitions
official site
, website of the
Federation of Employers of Ukraine
, and Facebook pages about
Polissya
and
Bukovyna
funds.