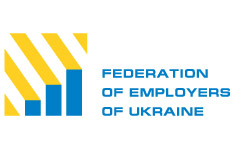 24 January 2013 Promotion of Enterprise
Federation of Employers of Ukraine Develops Small and Medium Business
The Ukrainian business community is committed to putting in place a system of support to small and medium enterprise through regional investment funds. The successful operation of
Bukovyna
fund established on initiative of the FEU President Dmitry Firtash inspired Zhytomyr entrepreneurs to found a fund to support small and medium enterprises in their region. In parallel, a possibility of establishing similar venture funds is being considered in Kharkiv, Poltava, Odessa and Lviv regions.
At the initial stage, the would-be venture will manage 3 million UAH worth of its capital to be composed of contributions from local business people being members of the Federation of Employers of Ukraine, as Mr. Sergey Butenko chairing Zhytomyr Association of Employers Organizations reported.
"We have reviewed the experience of the fund formed in Chernivtsi region on Dmitry Firtash's initiative. It has been operating quite successfully and we are committed to creating a similar fund here in Zhytomyr region," commented Sergey Butenko.
Mr. Alexander Onyshchuk heading FEU's Zhytomyr City Organization explained that in three years, the fund plans to finance at least 35 projects. "Launching these business projects will enable the creation of at least 700 – 800 jobs. It is extremely important since Zhytomyr ranks among five regions topping the list of municipalities with the lowest employment rate reaching 11 % of the able-bodied population," said Mr. Onyshchuk.
Zhytomyr region will become the second location in which the fund established under the FEU auspices will be committing financial resources to beginner entrepreneurs for their businesses startup and development. A noteworthy feature of such funds is the fact that they can support projects in any sector of the economy. The pioneering fund –
Bukovyna
has been operating in Chernivtsi region initially managing the capital of 3 million UAH. The bulk of this capital was donated by Dmitry Firtash while four local business people joined the initiative co-investing in it. As of today,
Bukovyna
has earmarked over 1 million UAH to the implementation of the first seven projects. Given the success that the fund met with, Dmitry Firtash has decided to raise its capital to the total of 8 million UAH.
Ms. Ganna Bezliudna, Vice-President of the Federation of Employers of Ukraine, pointed out that the creation of regional SME support funds fuels specific support to beginner entrepreneurs enabling them to set up their companies thereby creating jobs for others.
"The Federation of Employers of Ukraine regards small and medium business development as a key priority for Ukraine. In Europe, companies of this scale generate from 50 to 60 percent of the national GDP while in Ukraine their contribution barely reaches 20 %. In order to ensure SME development at a level comparable with that in Europe the problem needs to be addressed in a systemic way. Rendering support to beginning entrepreneurs may become the first step in this direction. For this reason, Dmitry Firtash chairing the Federation of Employers of Ukraine set a goal of SME support funds creation across all regions of Ukraine," said Ms. Bezliudna.
She further added that today an effort towards such funds establishment is underway in Kharkiv, Poltava, Odessa and Lviv regions. The investors pool comprises successful business people pursuing active stances and aspiring to improve the economic situation in Ukraine. "Owing to such people, thousands of new jobs will be created and domestic market will be growing in Ukraine," stressed Ms. Bezliudna.
According to FEU's analysts' estimates, in case SME support funds start operating in all regions of Ukraine, about 30 thousand new jobs may be created over 5 years.
NOTE
The creation of the SME support fund was initiated by the President of the Federation of Employers of Ukraine, Chairman of the Supervisory Board of Group DF Dmitry Firtash during his meeting with the business community of Chernivtsi region in February 2012. The first fund named
Bukovyna
was established in Chernivtsi region and within the first 3 months of its operation it received 70 proposals soliciting financing. The first seven projects were approved for funding as soon as in September 2012.
Bukovyna
's operation largely follows the pattern of the University of Cambridge whose so-called business incubators have been effectively supporting students' and young researchers' innovations for over 40 years now.
Bukovyna
finances the development of commercially promising ideas from scratch and provides preferential loans to qualifying projects. Ideas authors will have access to capital in the amount of 50 to 80 thousand UAH while retaining their principal ownership in new companies. The fund's equity in such companies may vary within a 10-49 percent range and in case the project is implemented successfully, the fund may earn its margin by selling its share and reinvest the sale receipts.
Existing companies may qualify for preferential loans in the amount of 150 – 320 thousand UAH against a 10-15 percent interest rate to be used for the purposes of production modernization, liabilities repayment and working capital replenishment.
For further information please visit
Bukovyna's web-page
, web-site of the
Federation of Employers of Ukraine
, and on
Facebook
.