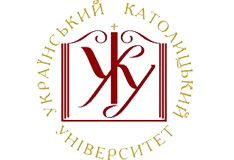 17 May 2011 Charity. Education. Ukrainian Catholic University
Dmitry Firtash Provides Financial Support To Ukrainian Catholic University
Dmitry Firtash has provided a sizeable financial support to the construction of a campus of Lviv-based Ukrainian Catholic University. This was announced by Rev. Borys Gudziak, UCU Rector at a forum "Ukrainian Studies In The World: Yesterday, Today and Tomorrow" hosted by the Ukrainian Institute in London. Reverend Gudziak has thanked all donors contributing into the campus construction: "Though at this time in the western world contributions to a university is a generally accepted practice, in Ukraine the charitable support of universities is relatively new, which is starting to crystallize in the consciousness of society. UCU, from the moment of the revival of the university in Lviv, persistently and successfully has worked to encourage donations from benefactors to support our activities. We rely on our experience of working together with large benefactors, which has for a long time been the practice of the leading universities of North America and Europe, Cambridge, in particular. We are very grateful to all our donors across the world, and especially to our recent donors in Ukraine," commented Fr. Borys Gudziak, rector of UCU. Rev. Borys Gudziak has highly appreciated Mr. Firtash's endowment and contribution into education promotion expressing his profound gratitude for the commitment to this project up until the campus construction completion.
Ukrainian Catholic University
Today the term "Catholic university" is not denominational, but is a hallmark of quality academic institutions. Worldwide there are over 1200 Catholic universities. Catholic universities are dynamic and offer curriculum that go beyond the narrow confessional component. The first universities in Europe such as the Sorbonne in Paris, Charles in Prague, Jagiellonian in Krakow emerged in the environment of the Catholic Church.
The Ukrainian Catholic University is an accredited non-governmental institution of education and research open for all secular students irrespective of their religion. It is the only Catholic university in the post-Soviet area.
UCU's new campus will be a complex of university buildings, including educational premises, a library, and a student dormitory. A noted architectural firm from the USA, Kallman, McKinnell & Wood, which has developed similar projects for more than 20 universities throughout the world, including leading American universities like Harvard, Yale, and Princeton, is developing the project. The official Capital Campaign for the new campus and the development of the university will start in autumn 2011.