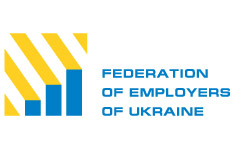 15
March 2013

Promotion of Enterprise
Business Ideas Competition in Zhytomyr Region Received First Projects
The competition organized as part of the FEU's SME support program has already received first business projects from Zhytomyr students.
The competition presentations have already been held among students of Zhytomyr Ivan Franko State University, Zhytomyr State Technological University, Zhytomyr National Agroecological University and Zhytomyr Motor-car College. The competition also caused a great interest among university researchers. The meetings were attended by over 600 people interested in taking part in the project.
Competition winners will be given a possibility to draw business plans of their projects and qualify for preferential financing from the Polissya investment fund. "We understand that most students do not have experience in high-quality business plan assembling and, very often, it is a deterrent to get funding and try their hand at business. At the same time our guys have a lot of business ideas that can be implemented with the help of experts. For this reason we've been holding this competition", – said Mr. Alexander Onyshchuk, Chairman of Zhytomyr City Employers Organization and a co-investor in Polissya.
Results of the business ideas competition organized for the first time in Zhytomyr region will be announced at the end of April this year. According to organizers, there are a lot of promising business ideas in the field of information technology, agriculture, engineering, food processing and other industries.
NOTE
For more information about the business ideas competition and about Polissya and Bukovyna funds please visit the competitions
official site
, website
of the Federation of Employers of Ukraine
, and Facebook pages (
www.facebook.com/fundpolissya
,
www.facebook.com/BusinessIdea2013
).
Consultancy help for students will be provided by Zhytomyr City Employers Organization and Investment Fund for SME Support Polissya. Winners' business plans will be able to qualify for preferential financing from Polissya investment fund.