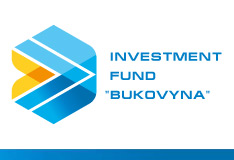 12 June 2013 Promotion of Enterprise
Bukovyna Fund Has 9 Projects in Its Portfolio
Investment fund aimed at supporting small and medium-sized businesses 'Bukovyna' provided concessional financing to 'Open-air' attraction' specializing in karts and quad bikes rent. To fund purchase of new cars 'Bukovyna' allocated 320 thousand UAH at 12% per annum.
The company 'Open-air' attraction' is a ninth project received funding from the investment fund 'Bukovyna'. Elena Batyukevich, the owner of the company, noted that the development of domestic tourism in Ukraine has a great potential. The relevance of the project as an entertainment is owing to popularity of motorcycle racing among Bukovyna inhabitants.
"Bukovyna has been holding international competitions in motocross for 65 years. This sport has a lot of fans and development of services for karts and quad bikes rent is quite predictable", – said Elena Batyukevich.
Bukovyna fund's co-investor and founder of the corporation "Rodnichok" Ivan Semeniuk also noted regional and nationwide prospect of the project.
"The growth of Ukrainian regions attractiveness for tourists depends on infrastructure development. For the Chernivtsi region, which does much to attract tourists, the entertainment industry is of great importance", – said Ivan Semeniuk.

NOTE
The President of the Federation of Employers of Ukraine, Head of the Board of Directors of Group DF Mr. Dmitry Firtash has initiated the establishment of a venture investment fund aimed at supporting small enterprise by creating preconditions for realization of business ideas featuring a lucrative commercial potential.
'Bukovyna' has become Ukraine's first investment fund offering preferential lending support to small businesses. The capital managed by the Fund equals 3 million UAH.
Financing will be provided along two lines: preferential lending and equity investment. Preferential loans in the amount ranging from 100 to 320 thousand UAH at a 10-15 percent interest rate will be available to existing companies offering innovative products and services to the market. The authors of new business ideas can qualify for receiving 50 to 80 thousand worth of a startup capital for launching their business.