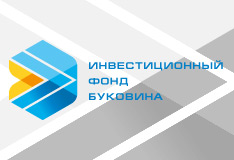 14 May 2013 Bukovyna Fund. Promotion of Enterprise
Bukovyna Fund Financed One More Business Project
Investment fund "Bukovyna" aimed at supporting small enterprise allocated UAH 150 thousand to Chernivtsi sewing workshop MellanZhe. The company specialized in making and repairing clothes has received concessional financing at 12% per annum.
Funds received from "Bukovina" will enable MellanZhe to modernize production and to start clothing manufacturing under the same brand.
MellanZhe sewing workshop became the eighth project received financing from Chernivtsi fund.
The owner of MellanZhe company Maria Zheznomirskaya noted that there were great opportunities for the development of the sewing business in Ukraine due to the absence of low-cost high-quality clothing.
"In Ukraine, almost all clothing is imported and not always of good quality. In regions, people have no opportunity to buy quality apparel because of its high cost. Therefore, the business of making affordable clothing of reasonable quality has great prospects in Ukraine", – said Maria Zheznomirskaya.
Prospects of MellanZhe were noted by the Association of Entrepreneurs of Light Industry of Ukraine. According to the executive director of the organization Tatiana Izovit, demand for custom tailoring is growing every year.
"The share of domestic producers in Ukrainian light industry market which amounts 70-80 billion dollars does not exceed 15-20%. Manufacturing of final products - shoes, clothes - gives greater added value and creates new jobs. Therefore it is necessary to provide maximum assistance to the development of light industry enterprises", – said Tatiana Izovit.
NOTE
A proposal to put in place a SME support investment fund Bukovyna set up with business people's contribution was voiced by Mr. Dmitry Firtash, President of the Federation of Employers of Ukraine and the Chairman of the Group DF Supervisory Council.
Bukovyna finances the development of commercially promising ideas from scratch and provides preferential loans to qualifying projects. Ideas authors will have access to capital in the amount of 50 to 80 thousand UAH while retaining their principal ownership in new companies.
Existing companies may qualify for preferential loans in the amount of 150 – 320 thousand UAH against a 10-15 percent interest rate to be used for the purposes of production modernization, liabilities repayment and working capital replenishment.
In 2012, the second SME support investment fund "Polissya" was established in Zhytomyr region.
Business people in Kharkiv, Sumy, Poltava, Odessa and Lviv regions are eyeing the creation of a similar kind in their respective municipalities in the near future. Dmitry Firtash estimates that the establishment of such funds may, within 5 years, lead to the creation of at least 30 thousand new jobs.
For more information please visit
Dmitry Firtash's personal web-site
, the
site of Bukovyna Fund
, and a Facebook page of
Bukovyna Fund
and
Polissya Fund
.