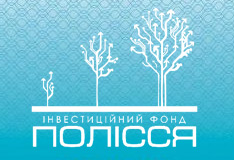 27 February 2013 Promotion of Enterprise Polissya Fund
Polissya Fund To Finance Business Ideas From Zhytomyr Students
Students in Zhytomyr region will pitch their business ideas at a competition initiated by Zhytomyr City Employers Organization. Investment Fund for SME Support
Polissya
has pledged its partnership to the competition.
The competition organized as part of the FEU's SME support program will last for a month and will accept proposals from students from across the region while winners will be announced at the end of April this year.
Mr. Alexander Onyshchuk, Chairman of Zhytomyr City Employers Organization and a co-investor in
Polissya
, explained that the authors of selected business ideas will be given a possibility to draw business plans of their projects. Then, the business plans meeting the fund's criteria will qualify for preferential financing from the investment fund. Experts from Zhytomyr Employers Organization will be invited to provide assistance in drawing up such business plans.
"The authors of business plans which the fund's experts will find the most promising ones will be eligible to receiving from 50 to 80 thousand UAH for starting up their enterprise. Participation in the competition is a unique opportunity for Zhytomyr students to launch their own business," commented Mr. Onyshchuk.
The competition organizers estimate that several hundred proposals will be submitted for their review. Alexander Onyshchuk believes that the competition participants will be inspired by the experience of Chernivtsi students receiving financing from
Bukovyna
Fund for Support to Small and Medium Enterprise which has become a role model for the operation of
Polissya
fund.
In particular, Serhiy Palahniuk, 19, studying at the State Finance and Economics University and winning at a business ideas competition was granted 80 thousand hryvnias to set up production of environmentally clean fertilizers from food wastes. The first batch of such fertilizers will be manufactured shortly and local farmers have manifested their strong interest in buying this product. Valentina Chernivchan, a student of Chernivtsi Commerce and Economics University has received the final ok to her project financing and is now busy developing the tourist must-see programs across Bukovyna region.
"The projects of this kind must be launched in each and every region. We are hopeful that ideas proposed by Zhytomyr students will find their followers in other municipalities," said Mr. Onyshchuk.
NOTE
For more information about the business ideas competition and about
Polissya
and
Bukovyna
funds please visit the competitions official site (
www.businessidea.com.ua
), website of the Federation of Employers of Ukraine (
www.fru.org.ua/investicijnij-fond-polissya
), and Facebook pages (
www.facebook.com/fundpolissya
,
www.facebook.com/BusinessIdea2013
).